New paintings on one man show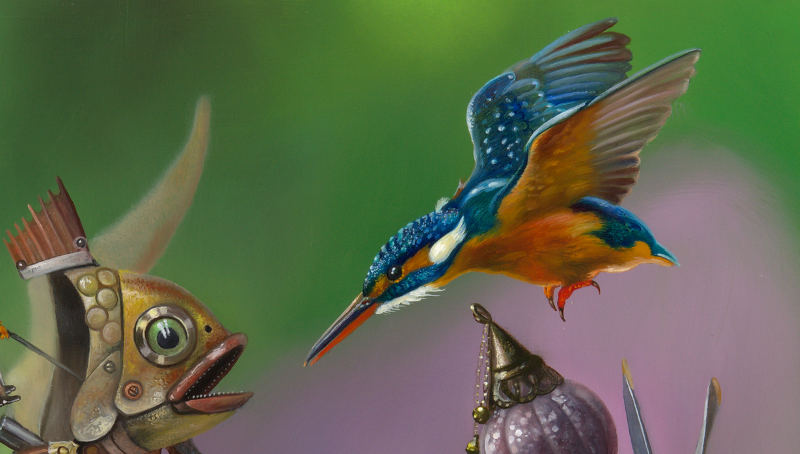 Detail of the painting "De Boswandeling" - Wim Bals.
September 30th > October 29th 2017
Galerie Evasion
Avenue Guillaume Joachim 42
4300 Waremme
Belgium
Opening - Vernissage Friday September 29th 2017 (18-21h)




VIDEO - Teaser for the upcoming exhibition Wim Bals - New Paintings



---
Get ready for some serious laughing.

Painting of polar bears with a lifeboat - Private Collection


Because all of my works that are leaving the studio will get the necessary dose of humor and hapiness with it.
Perhaps that's why my paintings bring joy and an instant laugh.
Hyperrealistic scenes of animals in all kinds of humourous situations, to you to discover them ...





Only high quality oil paint is used.

Every detail is carefully made with the utmost care in a traditional technique. What's more, the high quality pigments in the oil that I use are made to stand the test of time.
---
Do you have a place where art can add value to your home?


An original artwork enhances the dynamics of your interior and provides a start for a good conversation. Also, art is currently much more accessible through the advent of the internet.
On the paintings page you will see my most recent works.




Painting "Journey of the Dodo" - presentation of a painting in an interior (CAD).
---
Latest Facebook posts.
Follow my page and receive the newest posts on your Facebook.Je kan mijn pagina volgen om de nieuwste posts bij jou op Facebook te ontvangen.


---
Paintings from Singapore to Dubai.


You're in good company, the paintings are spread around the world collected by private owners as well as companies. Would you like to expand your art collection or maybe it's your first art purchase?
You can always contact me by e-mail or phone about the availability and price of one or more paintings, without any obligation.